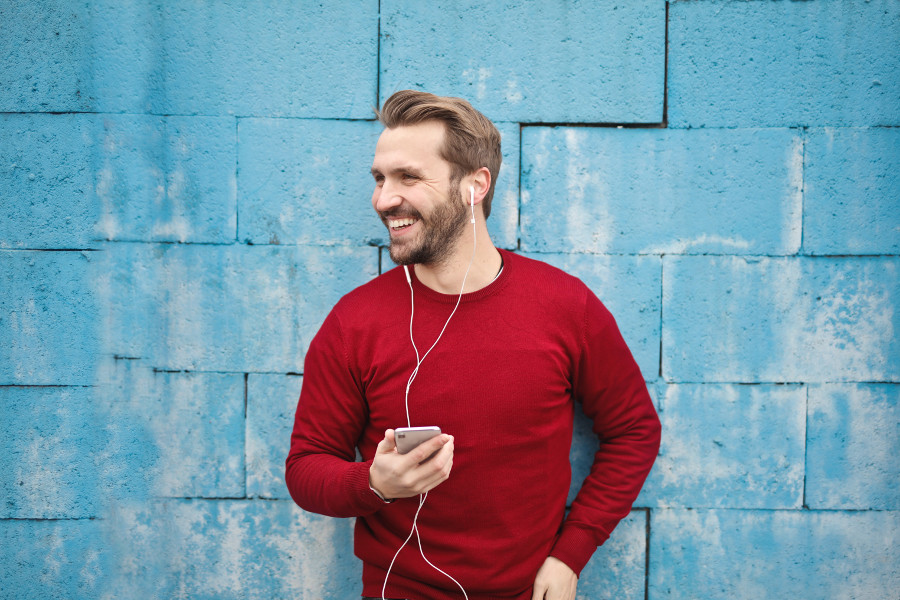 Procrastination is the ultimate time killer. No matter how hard we try to avoid it, we still meet the obstacle we can't overcome. If you can't help but keep on being seduced by the opportunity of watching a new video with cute kittens ( what we here, at Intelligent Speaker, are crazy about), then this post will help you to accelerate your productivity resources. We gathered best hacks to bring you better productivity experience!
Clear table - clear mind
Have you ever felt overwhelmed seeing your messy workspace? Whether it's an office table or home-office room, you want it to be a place where you get your job done. When you see lots of tiny little things that prevail around, on, above and under your working space, you tend to procrastinate and distract 60% more often than when your working place is neat and clean. One more rule which works for most people - don't work where you sleep. Just trust this sentence, tried, failed, overcame.
90 minutes bring more results than 7 hours
If you really want to get work done quickly and efficiently, reserve 90 minutes of your work time for accomplishing most urgent tasks from your list. Even if you procrastinate or get the coffee vibe for all day long, you will still get your stuff done, as you managed to accomplish crucial tasks during your 90 minute focus. There's nothing more rewarding than knowing than your work can be done is less than 2 hours. Of course, there are days which require your full attention and you might get stuck on the screen literally for hours, but never forget that next time you'll be able to get your golden 90 minutes!
17 Minutes of Coffee is a MUST!
Latest research shows that optimal work-rest schedule for employees are 43 to 17, which means that your never-ending coffee breaks are now justified! Communication and a cup of your favorite beverage is a must when it comes to your personal happiness and health. The key to productivity is a balanced schedule which includes enough rest. Extreme work is as bad as extreme relax. Never overdo either of them, but dont forget about yourself on the way to success!
Scenic view is not a distractor anymore!
Even though in minds of millions an office window is the door to the world of dreamy thoughts and procrastination, actually a scenic view is a number one source for inspiration! Seek for as many opportunities as possible to get inspired by view, surroundings and picturesque scenes. There's nothing more rewarding than watching the magnificence of nature and come up with the idea which is able to solve a problem of the century. Even if this idea hasnt come yet, you'll get the energy for productive work without troubles.
Technology is your ultimate helper
To stay productive today you dont have to carry heavy notebooks with messy handwriting notes (even though for some of us it's the tool which conquers all heights), you dont have to store everything in mind or do a tidios and routine job by yourself. There exist a bunch of products which were created to boost your productivity and help you with task accomplishing. Here are only some of them:
Ultimate tool which helps you to capture, organize, and share notes from anywhere. Great tool which can synchronize all of your notes, files and ideas and store them at one place.
When was the last time you had to change your password because you've forgotten the previous one? Yesterday? One hour ago? Now you can avoid this moment of anger, hustle and stress when you see that red line around the password field that everyone truly hates. LastPass helps you to store all your passwords at one place and save your time and nerves.
Input all your tasks to one easy and user-friendly checklist, watch your progress and upcoming tasks with the help of simple program which saves your mind from long-lasting thinking on what you've forgotten to do. Hemingway and Grammarly Powerful free tools for checking your grammar, sentence structure and text readability. Want to send a message which will inspire thousands? Make it right and simplify!
We created our browser extension to boost productivity and facilitate self-development. Our extension reads aloud web-pages, documents and emails, as well as books and text files. Intelligent Speaker is a Text-to-speech extension which has clear, natural sounding, human-like voice and opportunity to choose language, speed and create podcasts from your favorite articles and posts.